AUDIT
ETL Global understands auditing as more than the fulfilment of a legal requirement for companies and, in this regard, offers high added value; the closeness and proximity is maintains with each of its customers, providing them with all the tools and solutions for improving and helping them to drive their business.
Thanks to our experience and a multidisciplinary specialised teams, all our work is planned and developed in a manner that is tailored to each need, ensuring:
Full involvement of partners
Transparency and confidentiality
Highly qualified professionalism
We have widespread experience in consulting for businesses, non-profit organisations, listed investment companies, economic interest groups, trade unions, mutual societies, cooperatives, etc.

  Members of: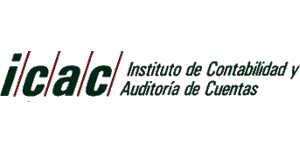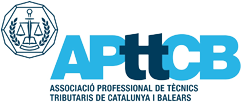 AUDITING OF ANNUAL ACCOUNTS
AND FINANCIAL STATEMENTS

Audit of individual and consolidated annual accounts prepared under the General Accounting Plan principles.

Audit of financial statements prepared under the IFRS and US GAAP.
Legal compliance audit

Performance audit

Accounting consistence audit
Audit of aid and subsidies granted by public bodies
FORENSIC AND BANKRUPTCY
PROCEEDINGS
Expert reports

Tax offences
Loss of profit and damages
Responsibility of administrators
Blame in insolvency proceedings – Objective lay-offs and ERE (statutory lay-off proceedings)
Complex banking products

Bankruptcy administration

Management in national and international bankruptcy proceedings
Bankruptcy mediation
Financial restructuring
Recovery of credits
Responsibility of administrators, board members and directors
Feasibility plans
Collective bargaining in crisis situations
Statutory lay-off proceedings, termination and suspension of contracts.

Corporate fraud investigation

Accounting research
Accounting-financial assistance in litigation
Assistance to minority shareholders: examination of accounts
Due diligence.

Business ratings.
It you're passionate about your profession and would like to contribute your talent, experience and honesty to the growth of a large group which is rapidly expanding in Spain, this may just be your big chance.
At ETL Global, originally a German group specialised in professional legal, tax, labour, audit and consulting services, you could be part of a team of highly qualified professionals committed to quality, who will share their experience and boost your career so that you can grow with them and with their clients. Will you accompany us?