ETL GLOBAL is a group of professional legal, tax, auditing and consulting services geared towards small and medium-sized businesses.
Of German origin, with the backing of almost 50 years of experience and faithful to an orderly growth strategy and the search for excellence, in 2014 he began to integrate prestigious firms and professionals in Spain with the aim of occupying, also in our country, the leadership position it already holds in Germany and Central Europe.
Internationally, ETL GLOBAL has offices in more than 50 countries.
The commitment that each of the ETL GLOBAL offices maintain with the companies they work with is to always accompany them, providing them with quality services and tailor-made solutions to help them continue to grow.
Each of their clients' successes is experienced as a success of the entire multidisciplinary team, whose work is based on closeness, honesty, transparency, independence and great dedication to service.
GROWING TOGETHER
TEN YEARS OF ETL GLOBAL IN SPAIN
The book we have prepared to celebrate our 10th anniversary in Spain is now available.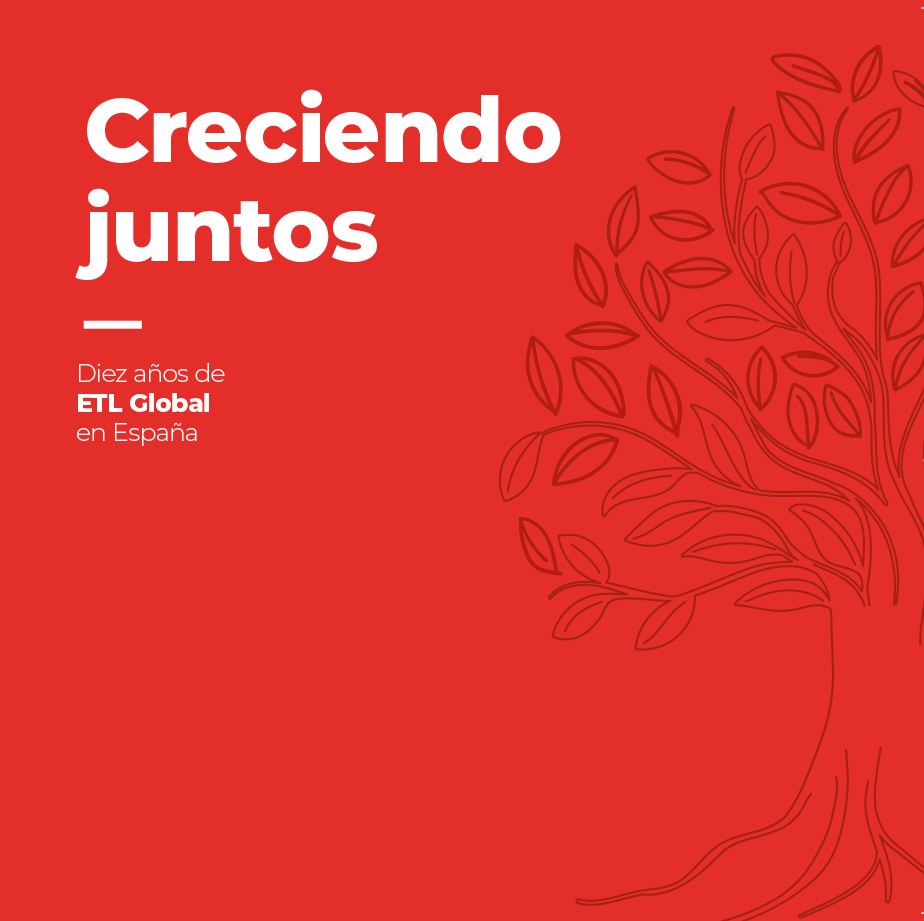 This action is promoted and subsidised by the SOC, and 100% financed by the European Social Fund as part of the
European Union's response to the COVID-19 pandemic